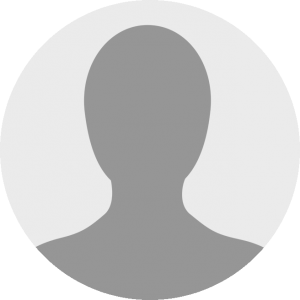 Lewis County Clerk
As county clerk I am responsible for providing many services to the people of Lewis County. These duties include registering vehicles, keeping and recording various legal records, issuing game and fish licenses, registering and purging voter rolls, along with conducting election duties. There are many other tasks to assist Lewis County residents. Free fishing days are June 1st and June 2nd.
Our office is here to serve the public in a friendly, professional and efficient manner. We are constantly striving to upgrade our services in order to better serve you. This website is our most recent attempt to better serve the people of Lewis County. We are now able to offer you a website to allow you to check your taxes paid in prior years, http://drive.ky.gov/Pages/default.aspx. This site also has a forms library which will help with vehicle transfers and various other issues.  Feel free to contact us by phone or fax during business hours, we will be happy to assist you.
Thank You
Glenda K Himes
Lewis County Clerk
The County Clerk's Office provides many services to the citizens of Lewis County.
Our Website is designed to assist you by answering questions, outlining procedures for the many transactions that take place here in the County Clerk's office.  Our goal is to provide friendly service whether on our site or in the office to make it easier for you to do your business. If you can't find your answers here, our office staff will be happy to assist you. Motor vehicle forms can also be downloaded at drive.ky.gov.
The Lewis County Clerk's 2019 delinquent tax sales on the 2018 delinquent taxes will be July 19th, 2019 at 9:00 am.
Glenda K Himes, Clerk
112 Second Street
PO Box 129
Vanceburg, KY 41179
Office – (606) 796-3062
Fax – (606) 796-6511
Deputy Clerks
Stephanie Story
Debbie Witten
Ian Cooper
Tiffani Gerike
Kim Flannigan
Hours:
Monday: 8:30-4:30
Tuesday: 8:30-4:30
Wednesday: 8:00-12:00
Thursday: 8:30-4:30
Friday: 8:30-4:30
Saturday: 8:00-11:00
Motor Vehicles & Boats
Land Records & Other Documents
Link & Resources
Voter Registration
Voter Precincts
Motor Vehicles & Boats
Any sale of a motor vehicle must be registered within 15 days of purchase.

Motor vehicles must be renewed annually.  They can be renewed by coming in or by mailing to the office or online.

Most renewals can also be performed online at KyRenew.Com additional information is also available here.
In order to transfer a vehicle, both buyer and seller shall be present.  If they can not, the title and proper paperwork must be signed and notarized.

Please give us time to process your paperwork as it takes many steps to complete a transaction. 
Land Records & Other Documents
The Legal Records Department is responsible for legal documents to be recorded.  These records include deeds, mortgage, tax liens; leases right of ways and many more documents.

Most documents are now scanned back to 1985.   As of December 2013 plats and maps are also scanned and available on the computer.

Many records are available online at
 

www.kylandrecords.com

 

for a fee.
As of October 2008 most of our records are recorded by a computer system.  The records are also scanned.
Our book indexes go back to the early 1800's.
Any public records are available for viewing in the office of the Lewis County Clerk's Records.
Copies may be obtained for a charge.
Marriage Licenses 
In order to get a marriage license both parties must be present in the County Clerk's Office.
If the parties have ever been married they will need a copy of their divorce.
The license can only be used in Kentucky and it is good for 30 days.
The charge is $35.50
Voter Registration
Click Here to view the Election Results.
·       Residents may register to vote if they meet the following requirements.  You must be a US citizen and a Kentucky resident for at least 28 days.  You must be 18 years of age by the date of the next general election.
·       You are eligible to register and vote in the May Primary election if you will be 18 before the general election but not eligible to vote in Special Elections.
·       You can not be a convicted felon.
·       You must not have been judged mentally incompetent in a court of law.
·       You must not claim the right to vote anywhere outside of Kentucky.
·       You may register to vote at the County Clerk's Office.  You may contact the County Clerk's Office and have a card mailed to you also.
Note: You may change your political party affiliation at any time after the May Primary but before December 31st to remain eligible to vote in the following primary election.
Other places where cards or forms are available are:
·       Circuit Clerk's Office (Drivers Licensing) – When applying for or renewing a driver's license will generate cards or applications that update a voter's registration.
·       KTAP Food Stamps, AWIC, Medicaid recipients through these agencies.
·       Armed Forces Recruitment Offices, if you are a prospective member of armed forces
·       High School students may register at school
·       Federal mail-in registration form
Voter registration or changes must be made no later than 28 days prior to each selection.
Voter Precincts
Tollesboro
Tollesboro Volunteer Fire Dept.
Burtonville
Burtonville United Methodist Church Sunday School Room
Petersville
96 Ky 377 (Kinniconick Fire Dept)
Concord/Mowers
Trinity Wildlife Building on the Sullivan Ridge (34 Sullivan Ridge)
Vanceburg #1
Lewis County Middle School (Gym Entrance)
Vanceburg #2
Lewis County Middle School (Gym Entrance)
Vanceburg #3
Lewis County Middle School (Gym Entrance)
Vanceburg #4
Lewis County Middle School (Gym Entrance)
Black Oak
41 Industrial Park (New Black Oak Fire Dept)
Tannery
Building across from David Jordan's house (95 Lower Kinney Road)
Garrison
Garrison Volunteer Fire Department (9344 E. KY 8)
Quincy
Quincy Church of Christ Fellowship Hall
Laurel
Laurel School
Firebrick
Firebrick Volunteer Fire Department